September 25, Beijing Daxing International Airport was officially open for business after more than four years' construction, just in time for celebrations marking the 70th anniversary of the People's Republic of China.
  A saying in Chinese ancient myth compilation the Classic of Mountains and Rivers goes, a phoenix's appearance indicates worldwide peace. A bird's-eye view of Daxing International Airport reminds you of a golden phoenix open its wings. Daxing Airport is the first construction project approved by Standing Committee of the Communist Party of China. The total investment amount is RMB 80 billion. The floorage of the terminal building is 1.4 million square meters, with annual 100 million passenger throughput and 800 thousand plane throughput as planning. Daxing Airport links Beijing and Tianjin, being the China's first cross-regional global airport hub. It serves as an important strategic spot in the integration of Beijing, Tianjin and Hebei, and the Belt and Road Initiative.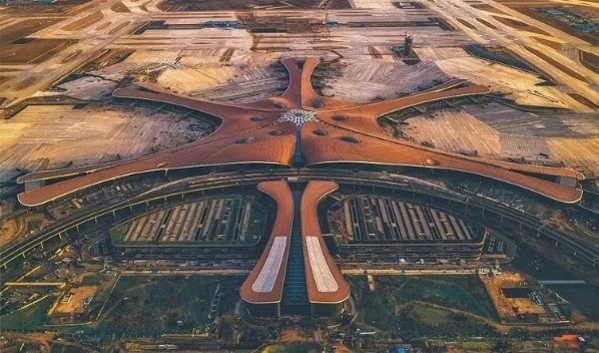 the bird's-eye view of Daxing International Airport
  As an important contractor of Daxing Airport, Far East Smarter Energy Co., Ltd. (abbreviation: Smarter Energy, Stock Code: 600869) has striven to support the project delivery in the area of airport power supply, navigational lighting, communication and navigation system.
  Seeking for excellence and building powerful power grid
  One highlight of Daxing International Airport is its power supply, with reliability reaching 99.9999%, which means an annual household power cut lower than 30 seconds, a world leading level. The power supply layout chosen by the airport is the world most reliable "double-circuit three-phase transmission" network, which needs the guarantee of powerful service cables. As the main supplier of service cables, Far East offered diverse wire and cable products involving medium voltage cables having a voltage rating of 10kV, navigational lighting cables, etc. Among them, medium voltage cables 10kV provided by Far East are as long as 188 thousand meters, a length stretching over whole Beijing. Last September, the airport engineering headquarter and construction units paid a special visit to Far East for exchange of experience and gave a high appraisal to its wire and cable products.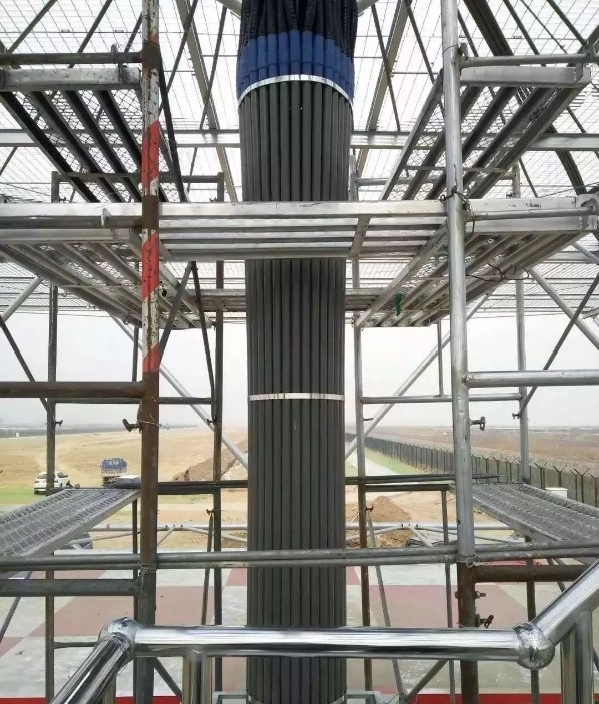 the main service cable
  Meanwhile, Far East backed the construction with professional technology support. Due to the high requirements on waterproof performance and the extremely cold winter in Chinese Northern area, Far East was required to provide high-quality cables with strong waterproof performance and low temperature resistance, and lay them in rather scientific and elaborate way. Far East's service group went to the building site several times and provided all-round technology support without delay. Complying with national regulations, Far East guaranteed the construction's safety, quality and freed them of all troubles.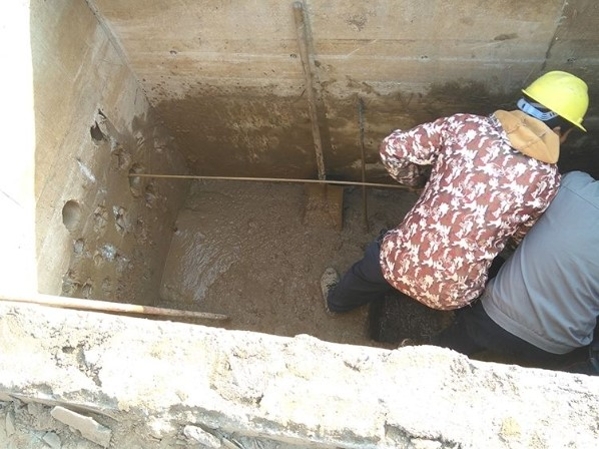 Far East's technological support on spot
  Building first-class navigation system with precision and efficiency
  Airports' landing guidance system is a navigation system assisting aviators or autopilots to land safely, showing great significance. During construction, Far East had shouldered the arranging and debugging tasks of different kinds of landing guidance systems and finished installing all 6 metering landing guidance systems, 1 DME equipment and antenna feeder system in record time of only 3 months. Meanwhile, they had strictly controlled the quality in the aspects of drawing optimization, measurement positioning, power station technology, lamp installation, joint manufacture, etc. They had achieved beautiful layout, ingenious design, obvious highlights, and placed priority on creating competitive projects and sample projects. In the flight verification at the beginning of this year, the installation of navigation equipment undertaken by Far East was highly praised by professional inspectors in various aspects including standardization, scientific technology and technological process.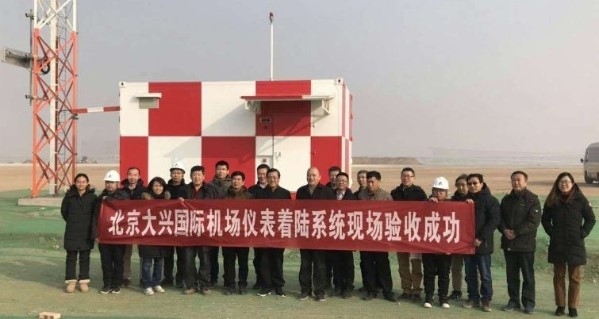 A group photo after successful inspection
  As the important visual auxiliary navigation equipment, the airport lighting assists the radio approach and landing system, ensuring flights' safe approach and landing in rough weather and the circumstance of low visibility. Since its configuration is subject to a number of factors such as airport scale and environment, flight arrangement, weather conditions, and supporting facilities of navigation, it takes elaborate efforts for an airport to achieve investment saving, flight safety and aeroplane coordination at the same time. Far East's construction team gave equal significance and careful consideration to all of those factors in a condition that was pressed for time. Moreover, it has achieved higher efficiency, lower cost and better appearance in slotting, pits digging, lamp-house design and lamp-house making through innovation.
  On the occasion of the 70th anniversary of the founding of the People's Republic of China, Far East facilitated the smooth delivery of Beijing Daxing International Airport, involving in another Chinese Dream and leading to Chinese nation's great rejuvenation.